Guided crossings of the Mont-Saint-Michel Bay
Licensed Independant Guide | Mont-Saint-Michel Bay
Guided crossings of the Mont-Saint-Michel Bay
Licensed Independent Guide | Mont-Saint-Michel Bay
​
Discover the Bay of Mont-Saint-Michel from a completely new perspective…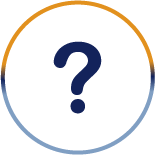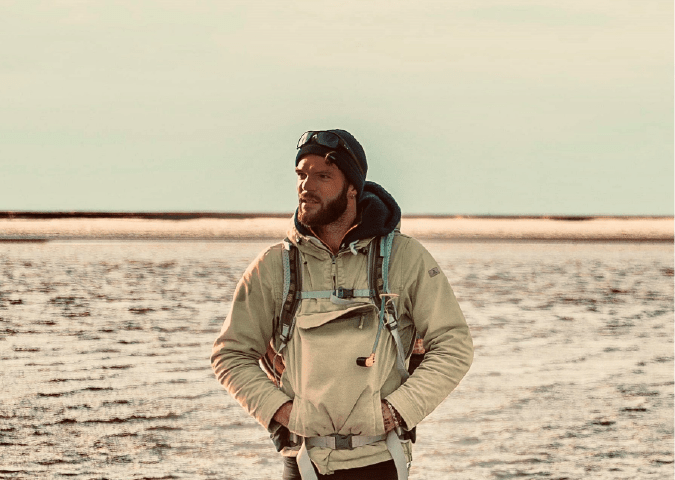 Raised from a child in the surroundings of the Mont-Saint-Michel Bay, I now live in Saint-Léonard, an old fishing village located in the town of Vains.
I grew up in this exceptional natural heritage and I have been watchful on this bay from a very young age.
Passionate about nature and particularly the exquisite marine environment offered by the Mont-Saint-Michel bay. An environment that has always fascinated me. Filled with unique and rare fauna, I'm sure you will quickly come to share my passion.
An adventurer at heart and a lover of wide-open spaces, the Bay always provides me with sense freedom.
In this sanctuary that boasts some of the highest tides in Europe, believe me, the diverse landscape will surprise you!
The Bay changes every day, its colors also change from day to day, and you always have something new and exciting to discover…
But don't be fooled, she's as beautiful as she is dangerous! To explored from all angles and all seasons.
– Do you need a complete change of scenery?
– Are you looking for an exceptional  outing with your friends?
– Do you have a passion for ornithology and the marine environment?
– Are you curious to explore the cultural activities the bay has to offer?
– Do you want to try the world-famous quicksand?
Well then, you've come to the right place!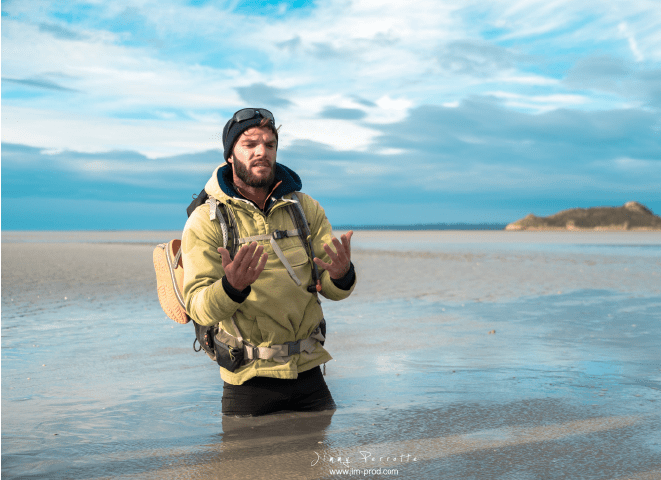 All my outings are animated and include commentaries.
Always with a smile, you will be able to choose from a selection of packages and itineraries. The journey can also be personalized according to your requirements. All of this in one of the most beautiful bays in the world!
I work with small groups (25 to 30 people), to maintain a certain intimacy and conviviality during my outings. (The sub-prefecture authorizes up to 60 people per guide…)
During our excursion, we will take the time to admire this exceptional natural site and I will take the opportunity to show you some of its best-kept secrets.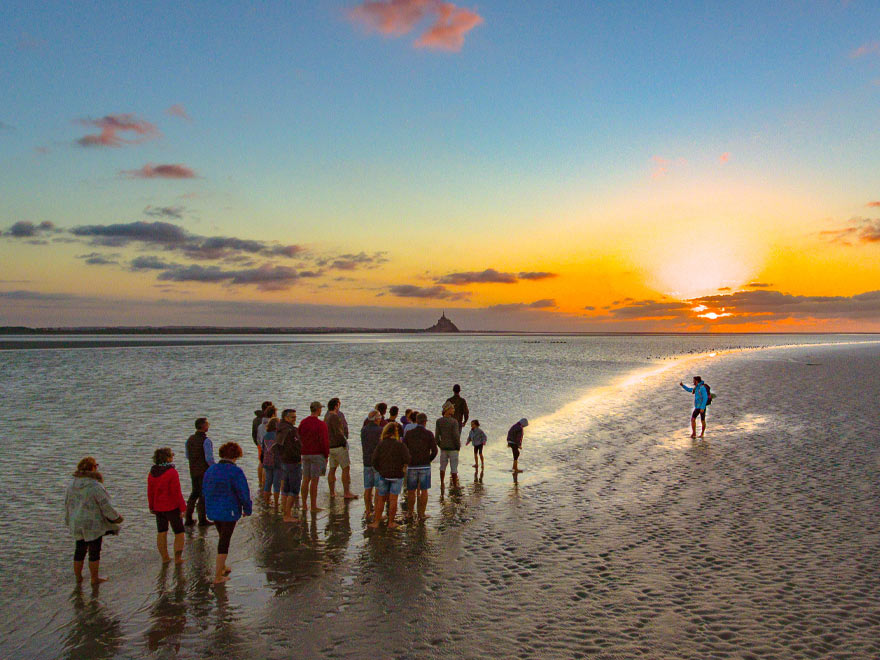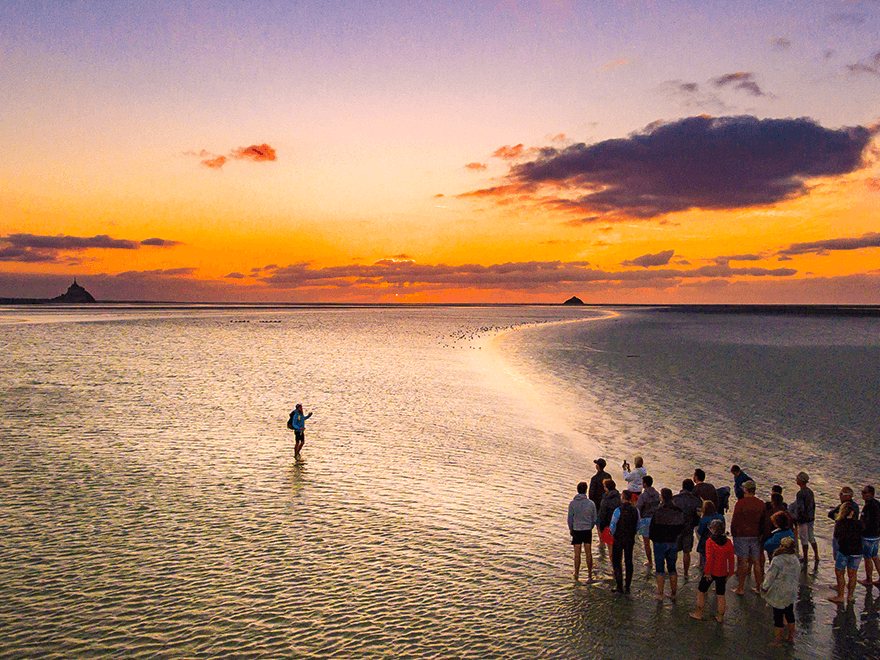 My commentaries are inspired by the bay's natural and cultural heritage:
– Fauna & Flora
– Ornithology
– Highest tides in Europe
– Site history
– Legends
– The Bay's human activities
– Pilgrimages
– Rock of Tombelain
– Identifying dangers
– The de-sanding project (RCM)
– Quicksand.
My groups are sometimes made up of English speakers, my comments can be translated into both languages upon request.
For your safety, instructions are given to you at the starting point. These instructions will inform you of the various natural obstacles and potential difficulties to be overcome during our crossing (water level, current, mudflats, quicksand, etc…)
Some advice before leaving!
The crossing cannot be improvised.
You want to know my availability and
wish to reserve a slot:

Are you ready to cross the Bay ?!
Find my different packages
as well as the rates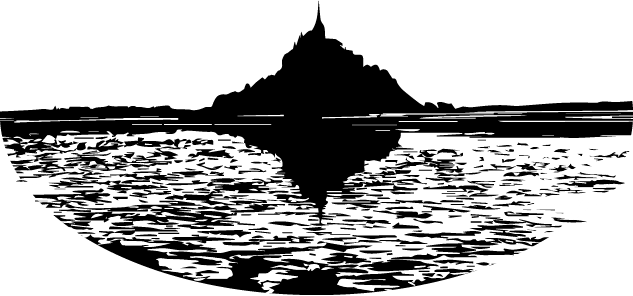 Discover the Bay of Mont-Saint-Michel, its environment, its geology, its fauna, its flora, its history …